The next few editions of COACHd are aimed at us as practitioners to help us increase our awareness of mental health challenges. Perhaps we are finding that the self-defined boundaries between coaching and counselling are becoming blurred. Maybe there is a feeling that we need to develop more awareness in this crucial space. The pandemic has forced us to become more solitary – and for a typically communal species, this is a challenge.
I write, not as a mental health expert, although I am MHFA (mental health first aid) trained. The approach taken in this MHFA training was not to solve the issue but to help in the understanding as to what 'first aid' is, to be aware of aspects that could be presented and know what to do. I would strongly advise this training as a first step. Remember that you are not a medical expert. If you find yourself in a place where you are talking with someone, then listen, park judgement, ask neutral, open questions, and avoid diagnosis or reinforcing a belief.
Support organisations such as MIND, Calm, Samaritans, Rethink Mental Health, Saneline, and Papyrus have developed. They serve as first contact points for many as they reach out for non-judgemental assistance. More information is being compiled here. Do get in touch if you have some contact points or resources that you might feel are useful.
The MIND mantra 'It is OK to not to feel OK' is a powerful reminder that there is no need to be alone. In Birmingham, MIND has seen an uplift of calls coming into their helpline (01212623555) since the start of the 3rd lockdown.
If you are worried about someone, it can be challenging to know what to do. When you are aware there is an issue; it is essential not to wait. Waiting and hoping they will come to you for help might lose valuable time in getting them support. Talking to someone is often the first step to take when you know that you or someone else are going through a hard time.
The ALGEE mnemonic is useful to remember and is explored further in this story.
A model – Opening the tap.
I am hesitant about putting a self-care model in this writing – as we should first assess a situation based on ALGEE above and support on as necessary.
There are times however when a bit of self-care can assist. Exploring methods to destress and improve wellbeing can be useful. Getting outside for exercise, a chat, a walk, a coffee can be releasing.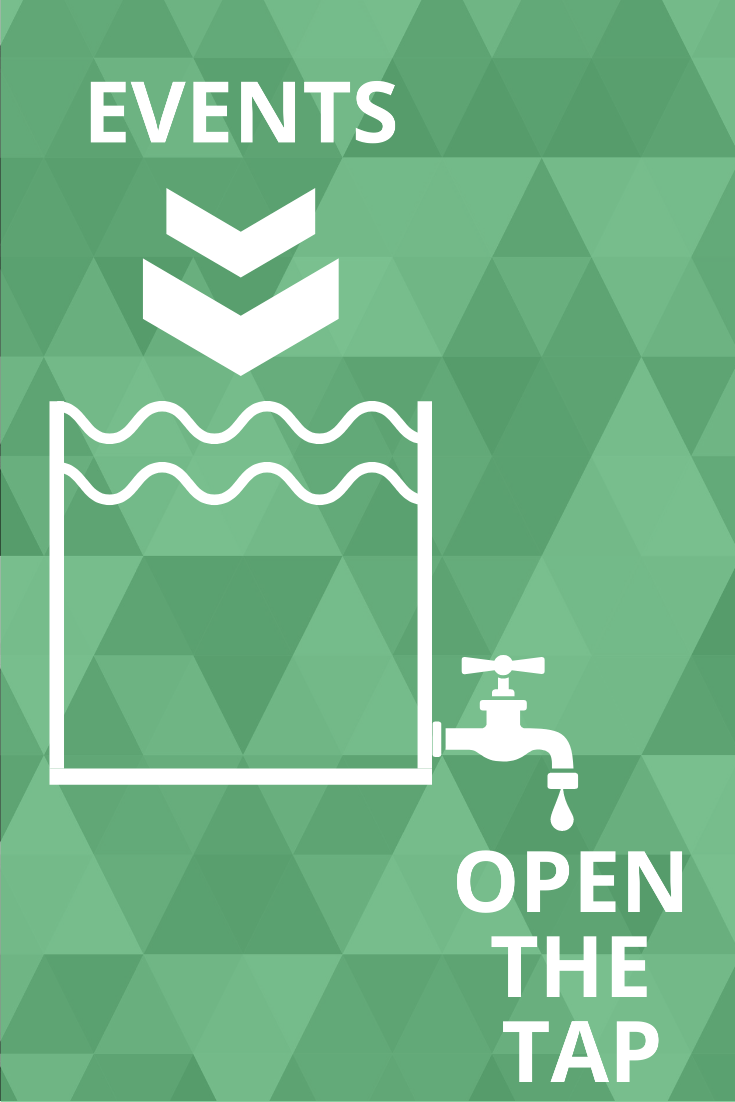 A method that I have used before invites us to think about a container. This container has a fixed 'volume' and is a metaphor for what we can cope with. We all have our own 'volume'. The water level in the tank is dependant on what we have happening in our lives at that particular moment. If we have too much going on, then the water level overflows. In real life, this overflowing can appear as anxiety, withdrawal, depression, psychosis, and suicidal thought.
Picture a tap at the base of the container. This tap can be opened but at the moment it is a bit stiff. We need to lubricate this tap to get it open. We do this by thinking and exploring the steps that can be taken to reduce the water level.
what can be let go of?

what can be altered?
what can be refocused? This could be within own control or an area that needs help.
You can read about some more in the following links if of interest. Remember though that, unless you are a trained councillor or mental health professional, that treating mental health is beyond our boundaries as a coach.
If you have anything that you want to share on this subject, 
please let me know
 – fully attributed of course.
… and remember to check out our recommended 

coaching magazine

 , and tools.

Please take care and keep socially distanced.
Stay safe!
[thrive_leads id='16606′]
Co Coaching
When we run our Co Coaching, an important part of the outcomes is embedded through post reflection of the session. A template is supplied after the event as part of the certificate of attendance to prompt reflection.
For those that have not experienced co-coaching, this is an activity where coaches come together and practice their coaching on each other. Receiving feedback is one of the gifts you receive, as well as good discussion, support and the opportunity to be coached.
More details on forthcoming events can be accessed here (next event on 8th February 13:30 to 15:30).
Book Launch
A book being released in early February (and available now to preorder), is 'Empowerment in Health and Wellness'. It brings an approach on the mind-body connection with relation to stress and anxiety reduction, building motivation and personal leadership and enabling people to respond to the needs of their current reality.
Thanks to Sue Jackson (one of the authors) for this detail.
More information on this over here.
Your Development
Hot on the heels of the experienced coach cohort that is starting in Feb / Mar '21, an early-stage coaching development and supervision cohort will start soon. This is aimed at an early-stage coach (think 0-150 hours), perhaps wrestling with coaching hours, setting up a business, accreditation questions as well as having strong supervision need to ensure good coaching practice. You will work with a small group of other friendly coaches over a 12 month period helping to build your practice.
If you are interested in joining, then check out more information here.